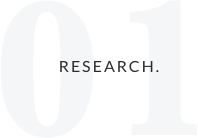 Based on the exisiting research and insights I defined two key users of the app:
Host - a person who wants to share their music and gain insights from the followers.
Listener - a person who wants to discover new music or listen to friend's playlist and interact with it.
I mapped out both flows: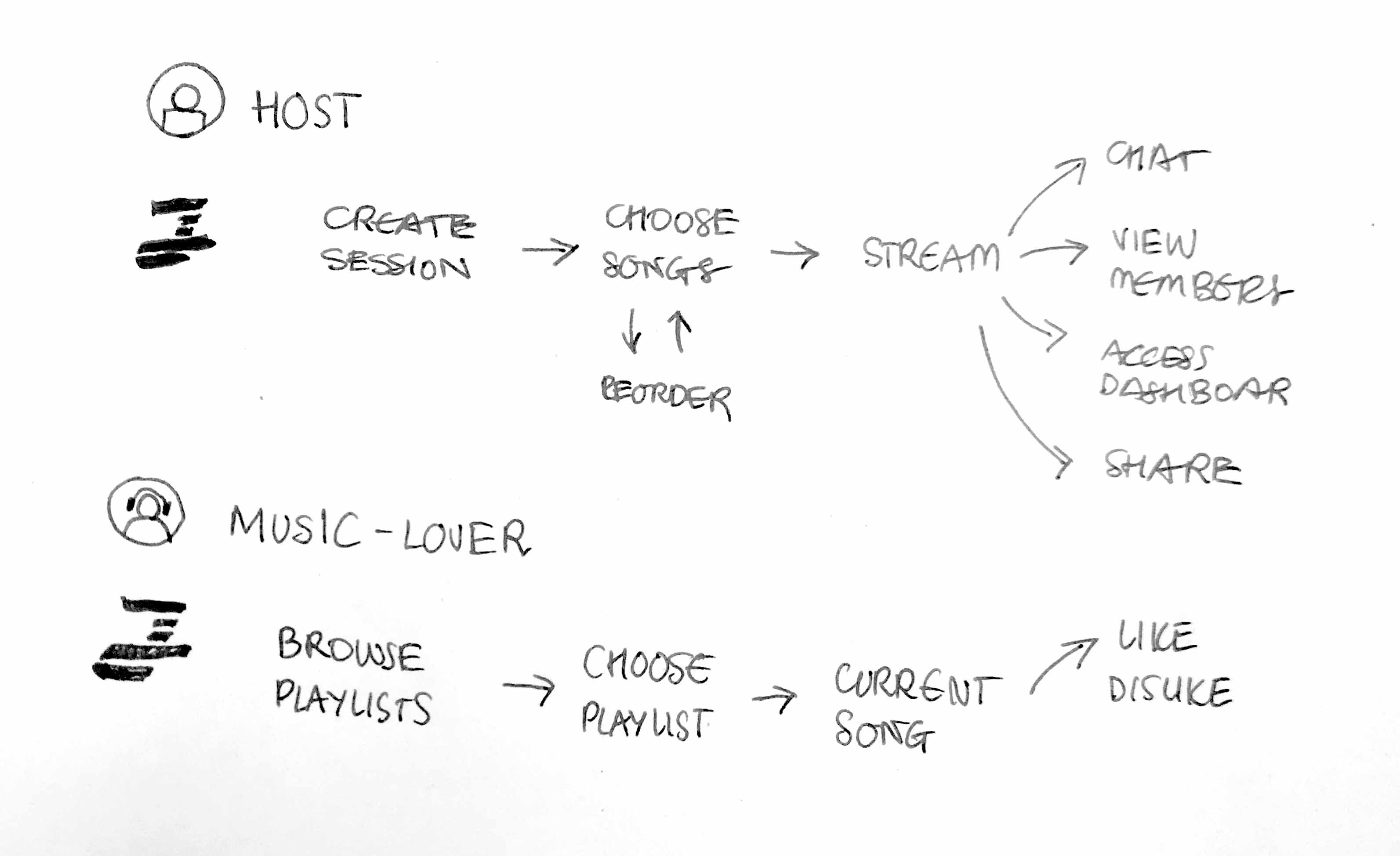 And prioritised their needs based on scenarios following "I want to… so that I can…" structure for both personas.

As a result, I've defined key criteria for the solution to be successful:
Host has to be able to host a session and interact with the followers.
Listener has to be able to find and listen to a desired playlist.
This task helped me define areas that need the most attention and how the overall experience can be enhanced while still keeping it simple.
At this stage we agreed on the long term goal, mapped out the challenge and picked the target.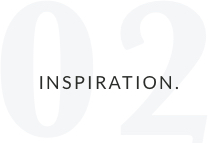 In order to explore different solutions and interactions from all types of apps I conducted a global best practice review. I was mostly looking for existing apps that nailed content discoverability and browsing experience. Examples, as seen below, include travel apps like Airbnb with their swipe interaction, Soundcloud with their grouping idea, iHeartRadio and Apple Music's favouriting feature, and others like Spotify with "in session" controls and bottom navigation.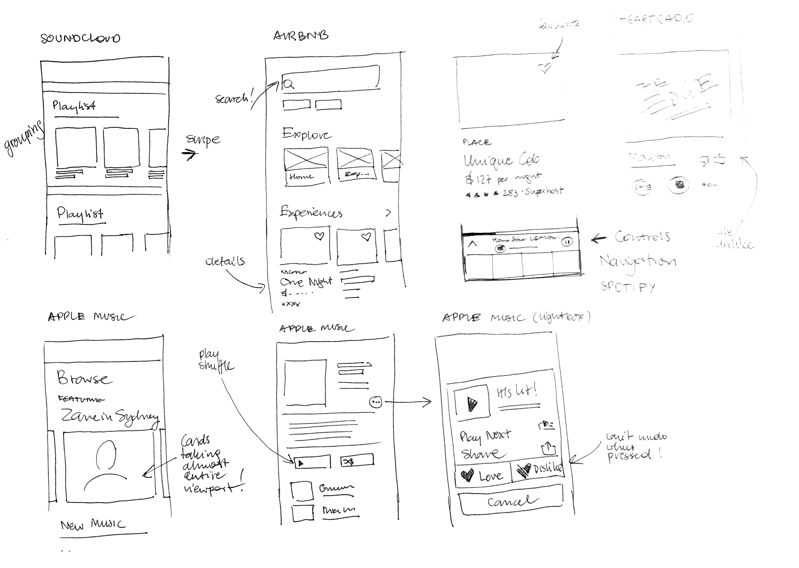 What I really liked about Airbnb and Apple Music was the focus on providing exceptional browsing experience and making them very easy to discover as well as providing contextual call-to-action. Being a Spotify and Soundcloud user it was great to explore alternative solutions and leverage learnings from them.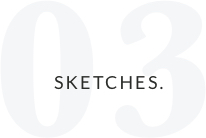 Once I gathered and narrowed down all my inspirations, I spent some time hashing out different variations/ideas for the screens, after which I was able to decide which ones stuck out the most.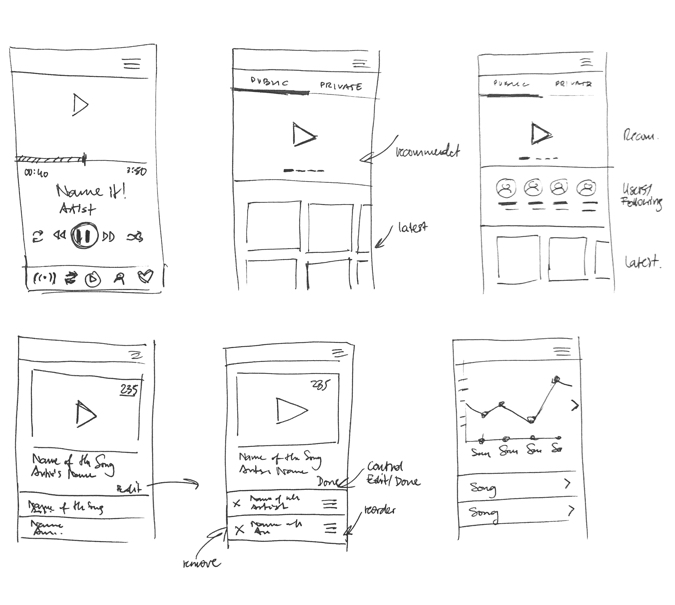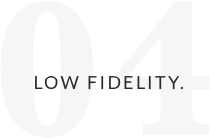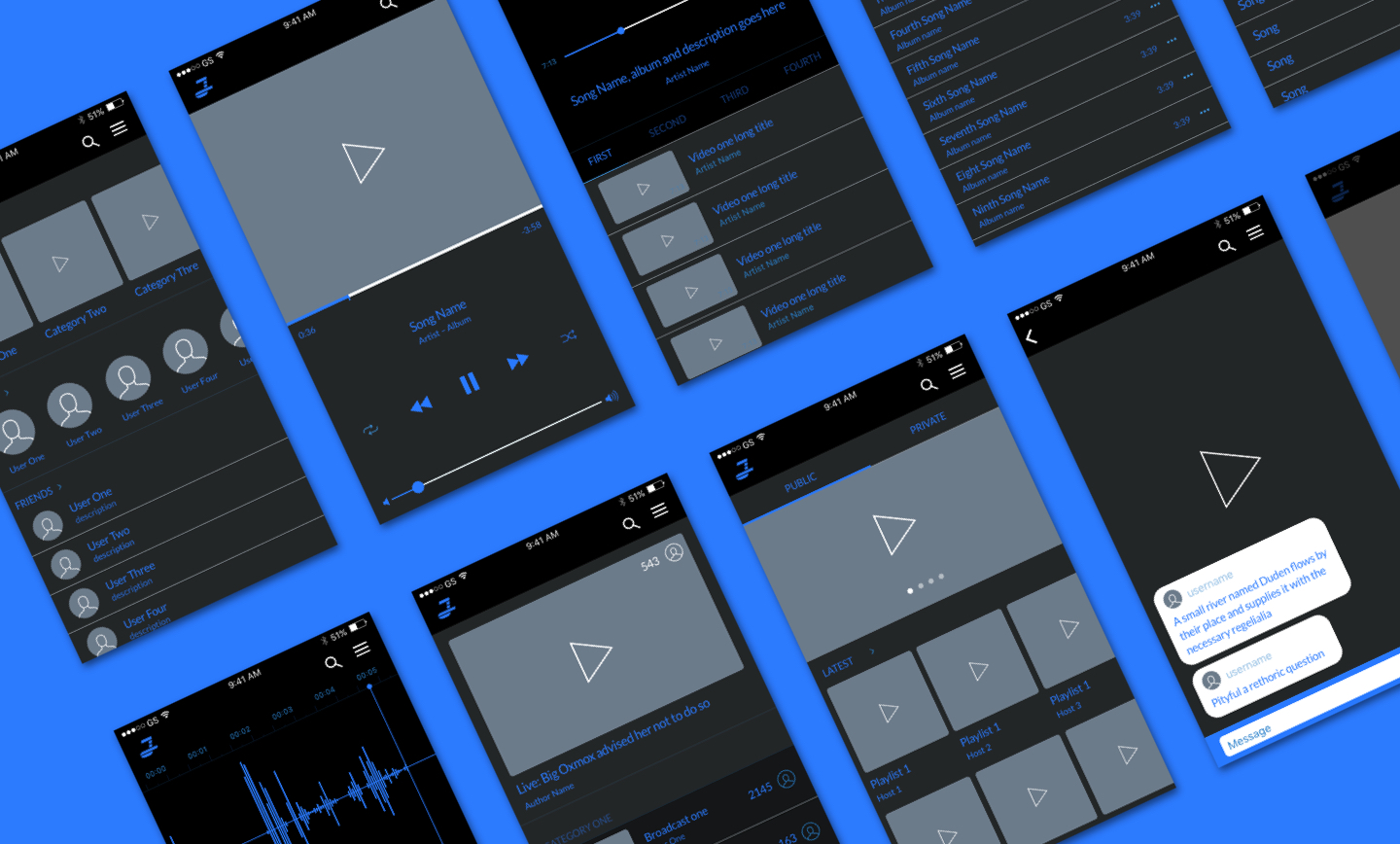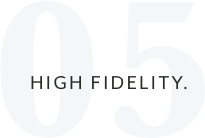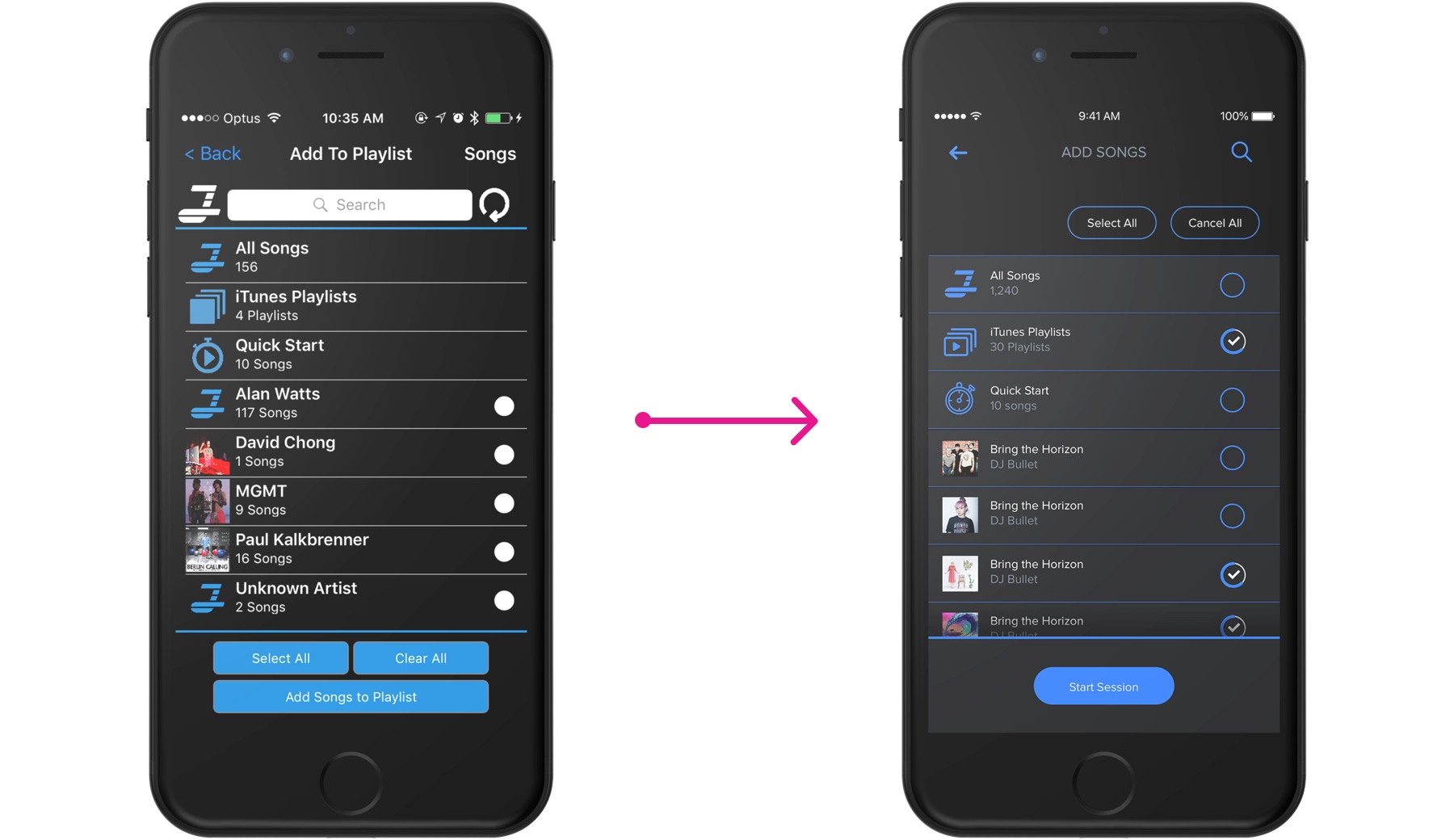 And that's how selected screens of the final solution look like.
For host: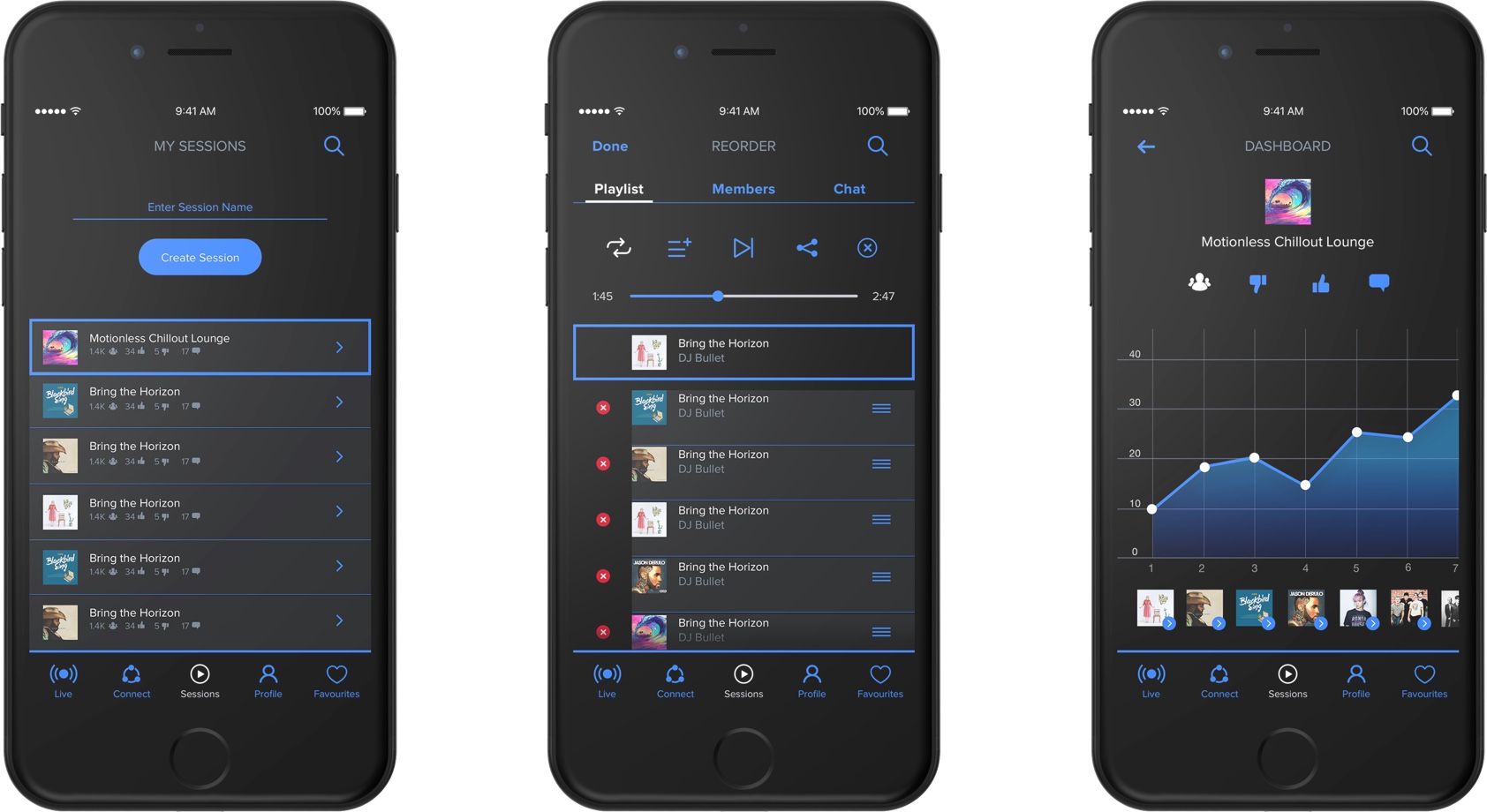 For listener: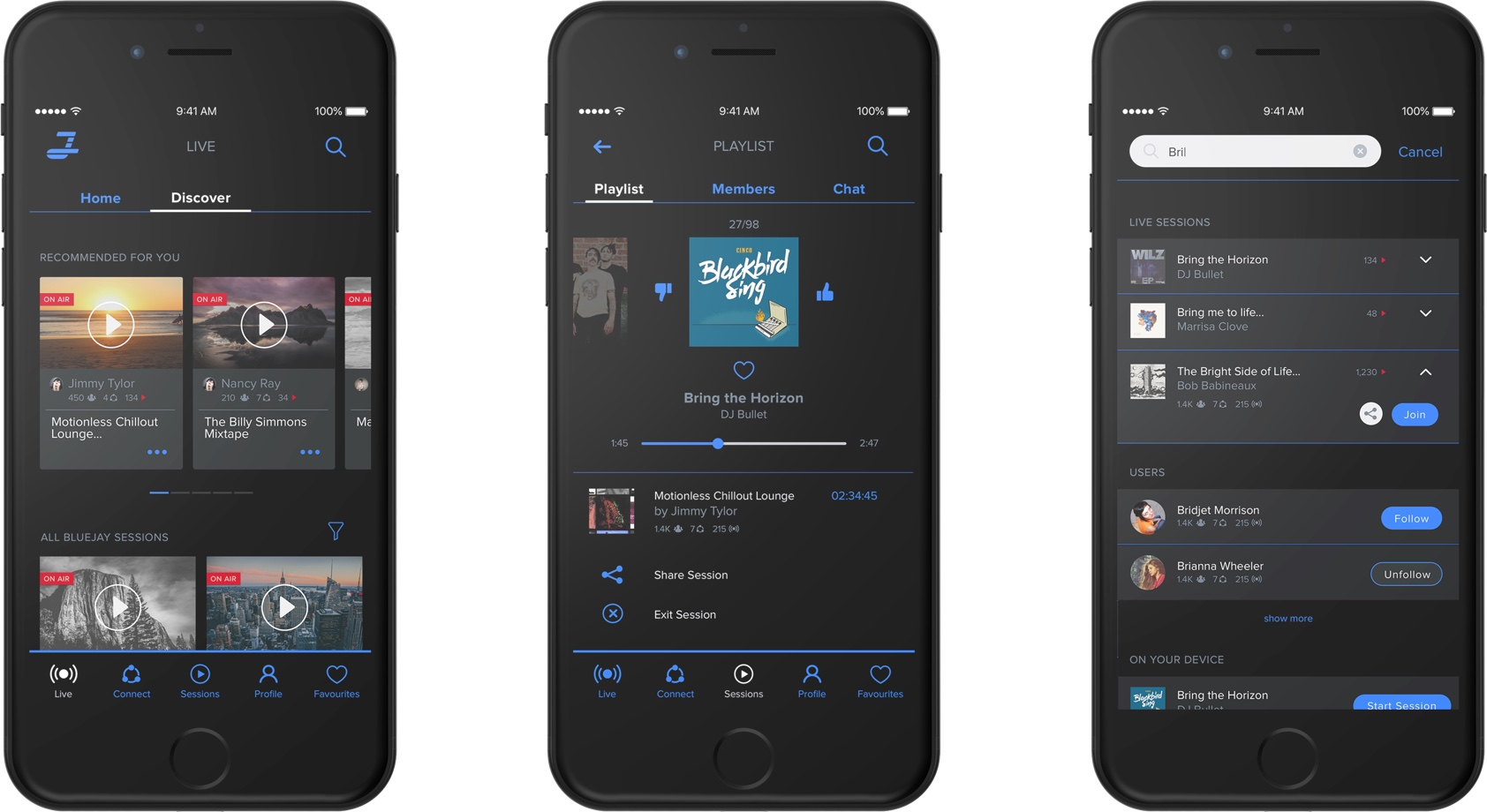 As a last step, before handing over the designs to developers, I proposed a number of interactions in order to enhance overall experience.